Aqueous Degreaser Plus
Cleans Up for Rubber Manufacturer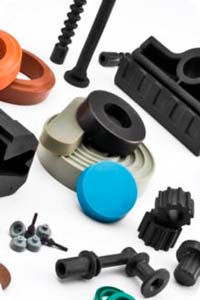 Mykal were then approached by a manufacturer of rubber components in Scotland to remove adhesives, rubber deposits and fork lift tyre marks from their factory floor.

Previously the floors were scarified using heavy duty wire brushes which had a detrimental effect on the painted floors and walkways.
Aqueous Degreaser-Plus (DSI 3000E) was applied neat to the floor and allowed to soak in before brushing with a stiff brush. The test area was cleaned and a second wash was only required on very old patches, leaving the painted areas clean with no need to repaint.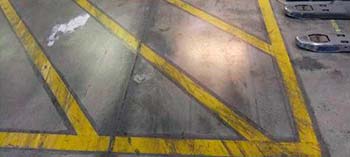 The trial was so successful a hole measuring 8in x 2in x 2in deep was found that had been filled with compacted rubber debris.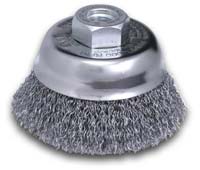 This customer is now placing regular orders for 200 litre drums of Aqueous Degreaser-Plus (DSI 3000E)