Fast Dry Precision Cleaner
panel wiping case study
cialis generico
tadalafil
sandoz
A large manufacturer of automotive panels approached Mykal Industries to help remove Highly Flammable solvents from their production lines, with the greatest usage being in the Panel Shop.
After the panels are pressed to shape, all traces of pressing oil needed to be removed before painting. The process involved operators using rags, soaked in Highly Flammable solvent, wiping the whole panel prior to them being painted.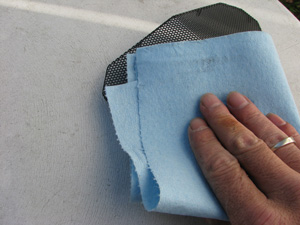 The two criteria Mykal needed to meet were:
1) All traces of pressing oil must be removed or problems with paint adhesion would arise.
2) The panels needed to be dry before reaching the painting operation, or again problems with paint adhesion would arise.
Initial trials were carried out with several Mykal products to determine which met these criteria best.
Fast Dry Precision Cleaner (DSI 1000FD) appeared to remove the pressing oil effectively whilst drying within the necessary time frame. Further trials were carried out on test panels to establish the optimum conditions needed to give the maximum paint adhesion results.
Following these successful trials a controlled factory bulk trial was undertaken, which again proved to be successful.
The customer has been using this process with Fast Dry Precision Cleaner (DSI 1000FD) successfully with no paint adhesion problems.
They have also reduced their solvent consumption by around 60%.